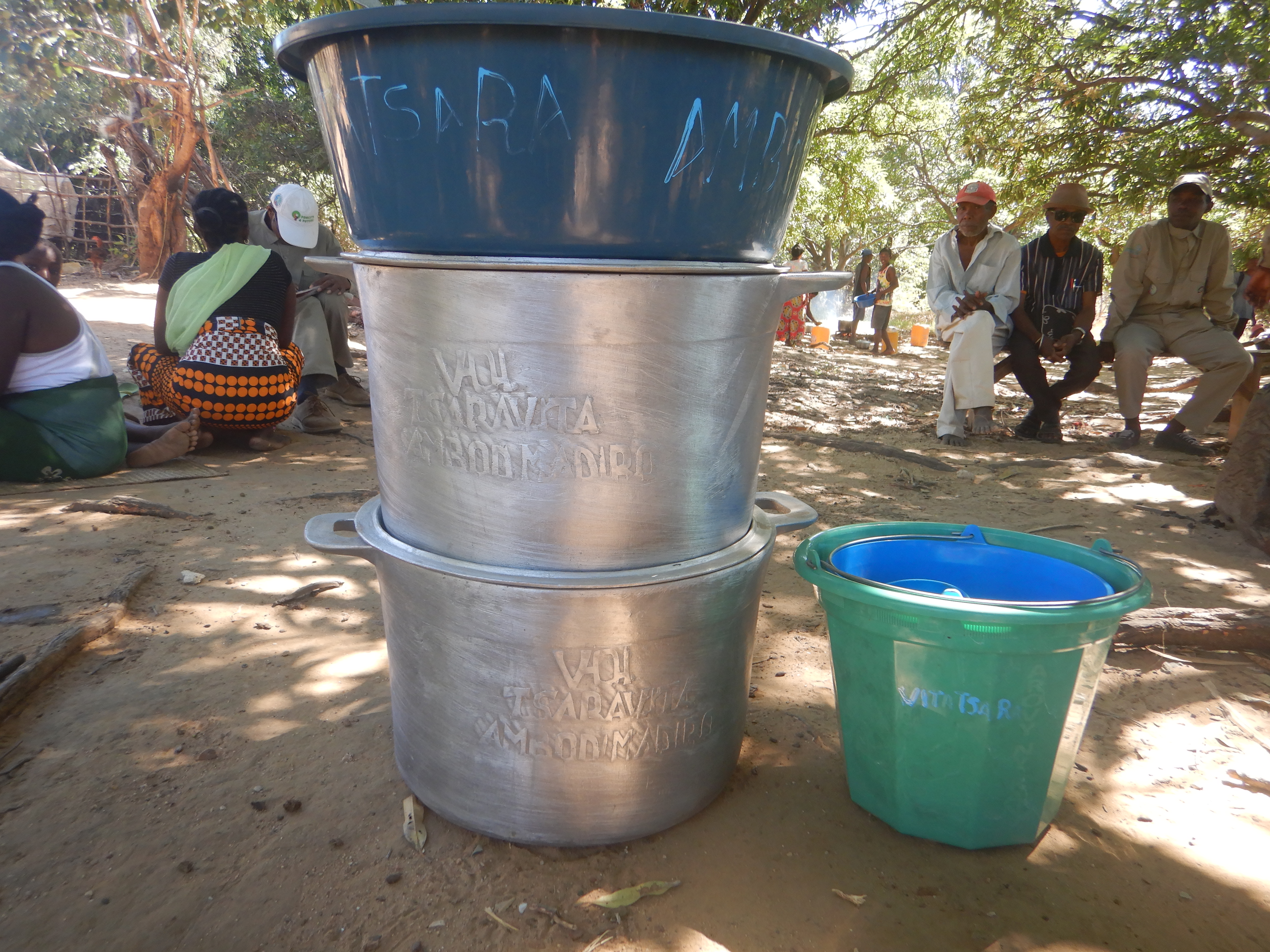 To protect the Beantely forest where the Baobab Adansonia suarezensis is found and the plantation sites around this forest, Madagasikara Voakajy and VOI Vitatsara carried out the construction of firebreak reached 5 km in Ambodimadiro, CR Antsahapano District Antsiranana II.
Meanwhile, firefighting equipment was distributed to VOI members and presentation of cooking utensils and eating equipment obtained thanks to the cooperation between Madagascar Voakajy and the communities was made for the VOI development.
All this were done under the supervision of the authorities from DREDD DIANA.