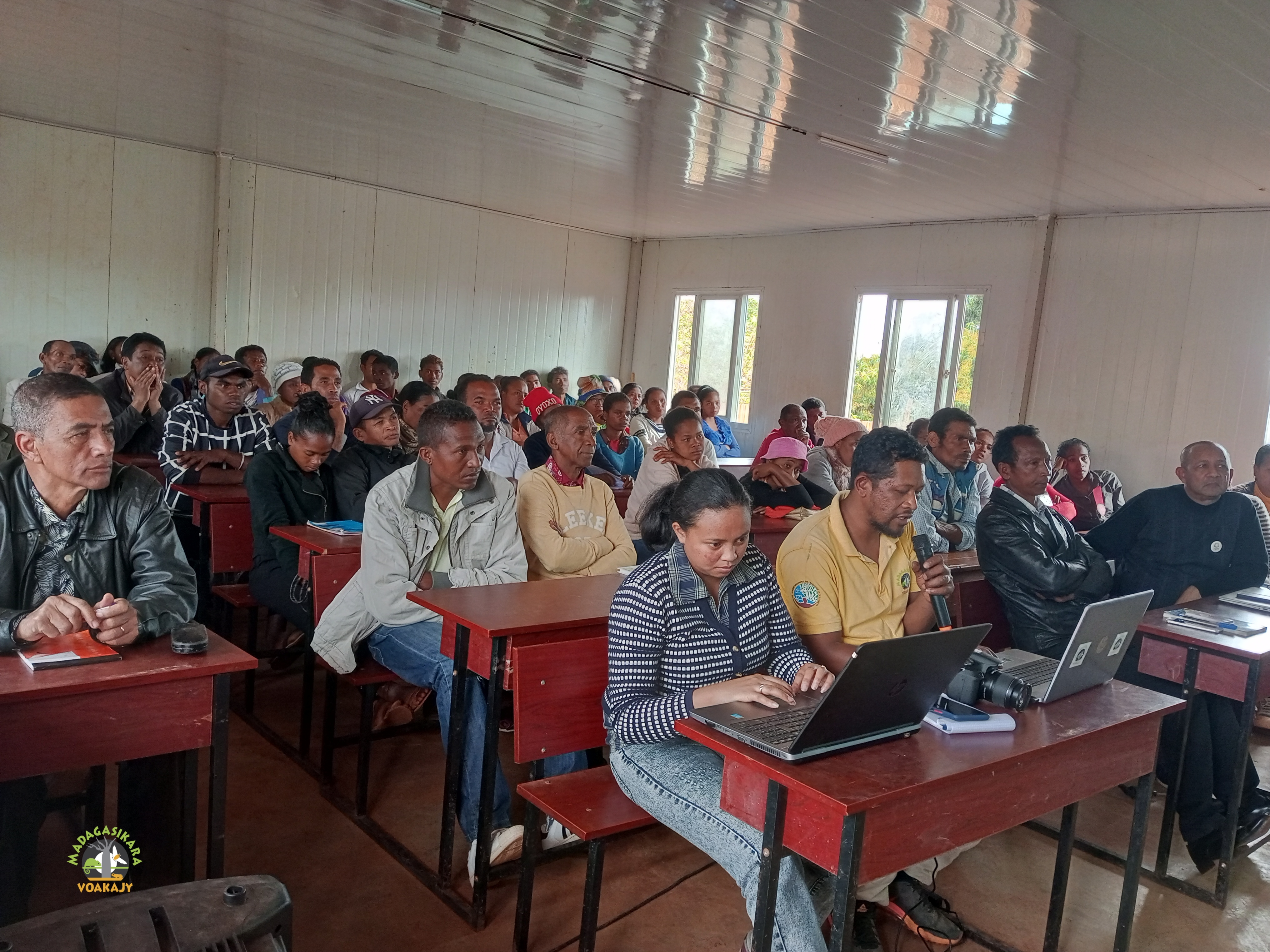 We validated in Amparihitsokatra, Ambatondrazaka District the development plan for the villages located around the Analalava and Analabe-Betanatanana Protected Areas. The participants were the mayors of the Rural Commune of Ambohidava, Ambatosoratra, Amparihitsokatra and Imerimandroso, the concerned fokontany chiefs,
the representatives of health and education services, the forty-six local representatives, CARE International Madagascar and Madagasikara Voakajy.
In order to prevent the rapid spread of fires and bushfires, local communities and the Madagasikara Voakajy team have built a 10 km x 8 m firebreak around the Analalava and Analabe Protected Areas.
It should be noted that twelve districts in the four communes are the beneficiaries of the FMH project which are Ambatomasina, Ambohidava, Antsahalemaka, Ambodisakoana, Antsiradava, Ambohibary, Amparihitsokatra, Andrangorona, Betsianjava, Madiorano, Lohafasika and Tsarahonenana.
We would like to thank all our partners, mostly Kew Gardens that is the financial partner of this project.