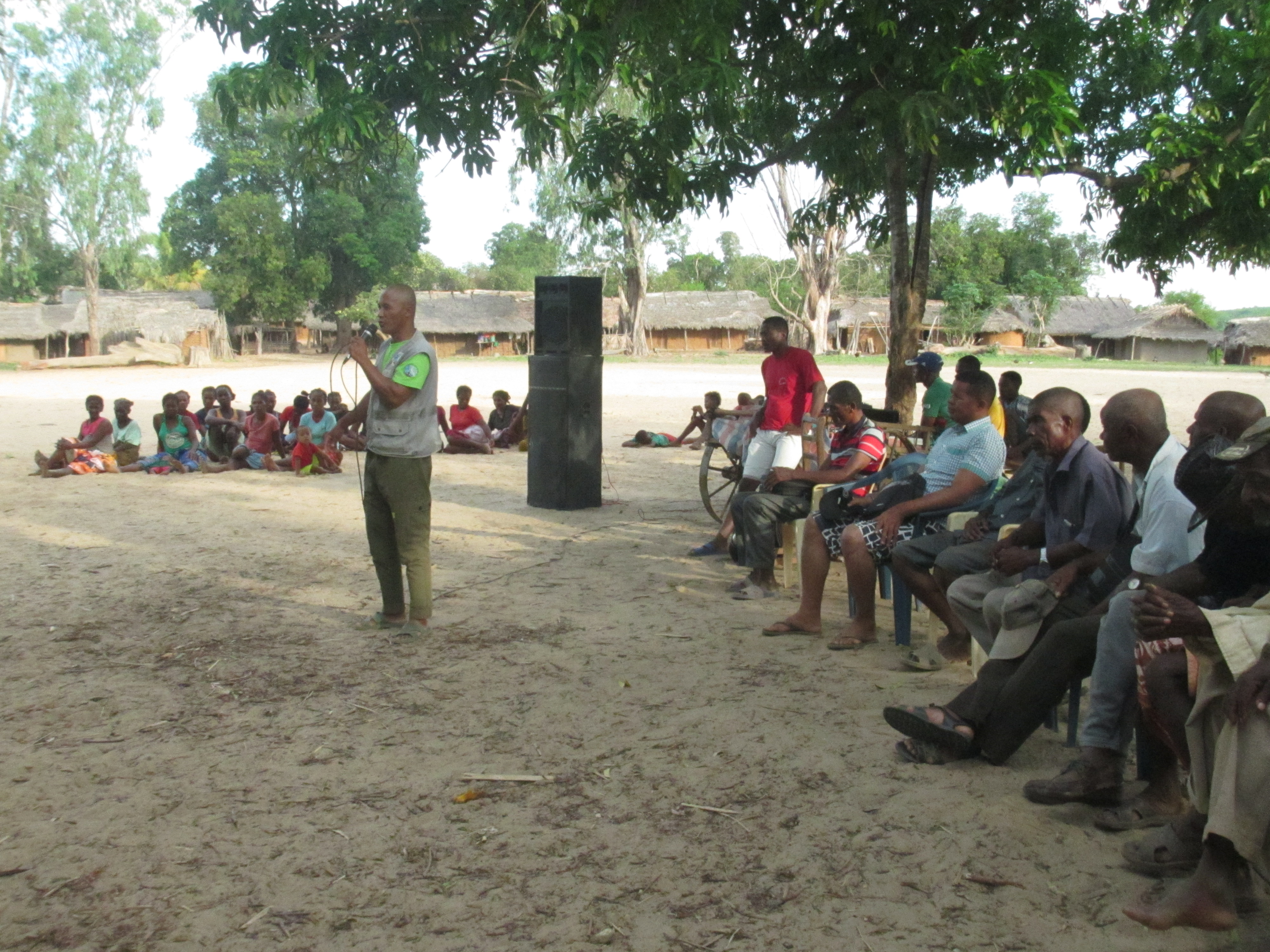 In November 2021, Madagasikara voakajy (MV) launched the implementation of the project entitled "Building wetland resilience in Madagascar; Community-based conservation of Lake Tseny". The overall objective of the project is to protect wetlands and sustainably develop local communities around Lake Tseny.
The activity started with a workshop to launch the project in Port-Bergé. And followed by the awareness and the creation of VOIs for the transfer of renewable natural resources management (TGRNR) in the five Fokontany around Lake Tseny (Tsaratanana I; Anjiamarina; Ankazobe; Zafindrazaka and Anjiajia).
Twenty-nine invited grouped into four groups of stakeholders attended the project launch workshop in Port-Bergé. These are the four Regional Department referred to as our technical project partners (DRPEB, DREDD, DRAE and DREN Sofia); representatives of the local community of Lac Tseny (Mayor of the Rural Commune Tsaratanana I; Chief Fokontany around Lac Tseny and representatives of fishermen); representative of law enforcement at Port-Bergé District level (Gendarmerie, Comissariat de Police) and NGO working a natural resource conservation in this District.
Thus, an election of committees of natural resource management in and around Lake Tseny was carried out by local communities in the five Fokontany. Indeed, four VOIs were created of which Anjiamarina and Zafindrazaka decided to found a single VOI. Currently, Madagasikara Voakajy with the technical partners concerned are planning capacity building for elected management committees and delimiting resources for the TGRNR.
This project was developed by Madagasikara Voakajy (MV) and Wildfowl Wetland Trust (WWT), funded by Darwin Initiative. The project is being implemented in close collaboration with WWT, four technical partners, and the local communities of Lake Tseny.