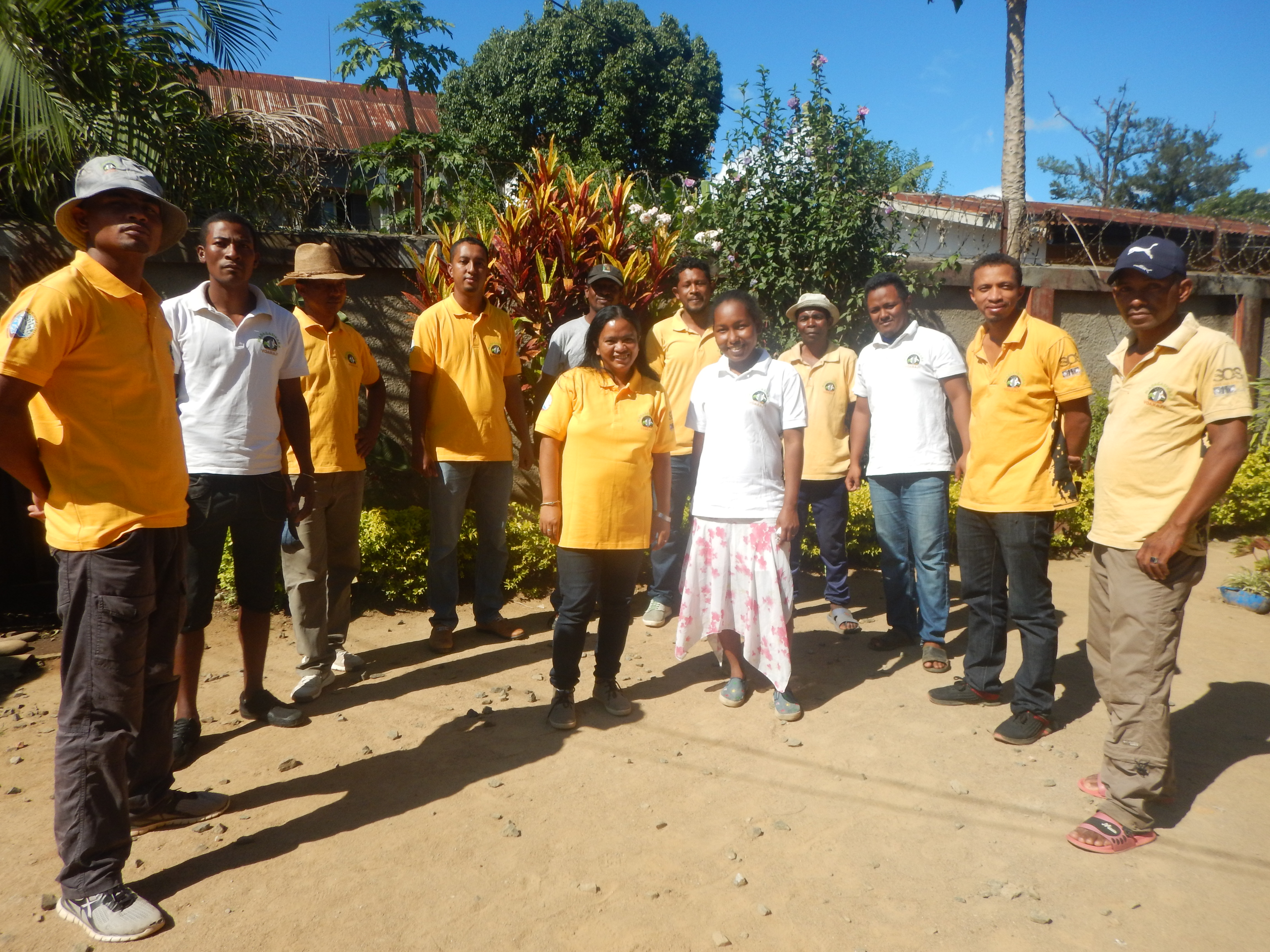 Eto am-pamaranana ny taona 2020 dia misaotra sy mankasitraka antsika rehetra mpiara-miasa sy mpanohana ny Madagasikara Voakajy. Na teo aza ny valan'aretina Covid-19 dia nanome ny tsara indrindra hatrany isika ho fikajiana ny zava-boahary Malagasy hitondra tombotsoa ho antsika olombelona. Tsy nisalasala ianareo eny ifotony nandray anay. Nanampy ara-kevitra sy ara-teknika ary teo amin'ny fanatanterahana ianareo tompon'andraikitra isan-tsokajiny. Namatsy ara-kevitra, ara-bola sy ara-pitaovana ianareo mpanohana mba hanatanterahana ireo asa rehetra.
Mankasitraka sy mankatelina Tompoko! Mirary koa izahay raha mirary ny hahafantsika manohy sy manatsara izany fiaraha-miasa izany amin'ny taona 2021 sy ny maro hifandimby, ao anatin'ny fahasalamana sy ny hafaliana. Mirary soa ho anareo sy ny fianakavianareo tsirairay avy.
Misaotra Tompoko,
Ny Ekipa Madagasikara Voakajy
Thank you!
As 2020 draws to a close, we want to say thank you for supporting Madagasikara Voakajy's work. Despite the Covid-19 pandemic and the resulting challenges, together, we did our best to preserve Madagascar's biodiversity for human's benefits. In the villages, you warmly welcomed us. Local, regional and national authorities, you advised and helped us on the ground. National and international partners, you supported us technically and financially. Thank you ever so much! We wish that we will be able to continue and do better together in 2021 and beyond. Best wishes to you are your family in this festive season!
Madagasikara Voakajy team!
Merci!
Nous voici à la fin de cette année 2020. Nous tenons à remercier tous les partenaires de Madagasikara Voakajy de nous avoir accompagné tout au long de cette année. Malgré la pandémie de Covid-19 et les difficultés qui s'en sont découlées, ensemble, nous avons fait de notre mieux pour préserver la biodiversité de Madagascar pour le bénéfice de l'homme. Dans les villages, vous nous avez accueilli sans hésitations. Les responsables respectifs, vous n'avez pas ménagé vos efforts pour nous conseiller et mettre en œuvre les activités sur terrain. Les partenaires nationaux et internationaux, vous avez appuyé aussi bien techniquement que financièrement. A tous, un grand merci ! Nous souhaitons que nous puissions continuer et faire mieux en 2021 et dans les années à venir. En cette période festive, nous vous présentons, ainsi qu'à vos familles, nos meilleurs vœux !
L'équipe de Madagasikara Voakajy