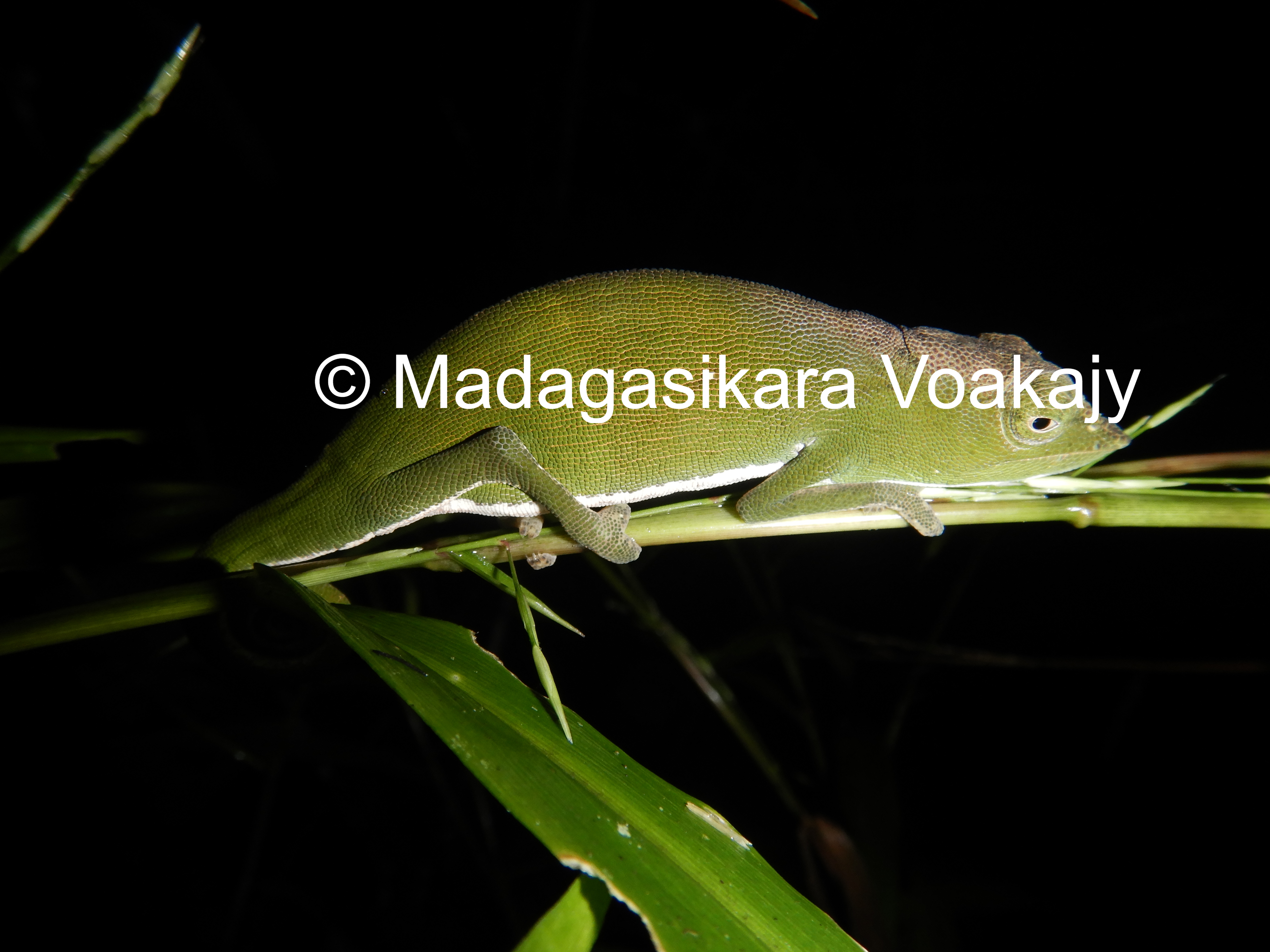 Tarzan chameleon or Calumma tarzan is a medium-sized green chameleon (total length 119-150 mm) endemic of Madagascar. It was assessed as Critically Endangered on the IUCN Red list of Endangered species due to its small range estimated less than 10km² and a continuing decline of its remaining habitat.
Tarzan chameleon is one of our target species in Ambatofotsy and Ankorabe protected areas, Anosibe An'Ala District, Alaotra-Mangoro Region, eastern Madagascar. We conducted research to identify new distribution and estimate population size of the Tarzan chameleon. It was carried out in 23 humid forest fragments around seven rural communes in eastern Madagascar and Tarzan chameleon was confirmed from 14 of them. All new confirmed forest fragments are all unprotected. The main threat to the species is habitat due to slash-and-burn agriculture and logging. In December 2021 and February 2022, a workshop to develop a five-year action plan for Tarzan chameleon was conducted with all stakeholders. This action plan should be finished and published to ensure the conservation of this chameleon and its habitat. Our future plan for the rest of the year 2022 is to submit the Tarzan's action plan to the IUCN and start to implement identified activities.
We warmly thank the Fondation Segré conservation fund, EDGE Fellowship and MBZ species conservation fund
for their support on our project.